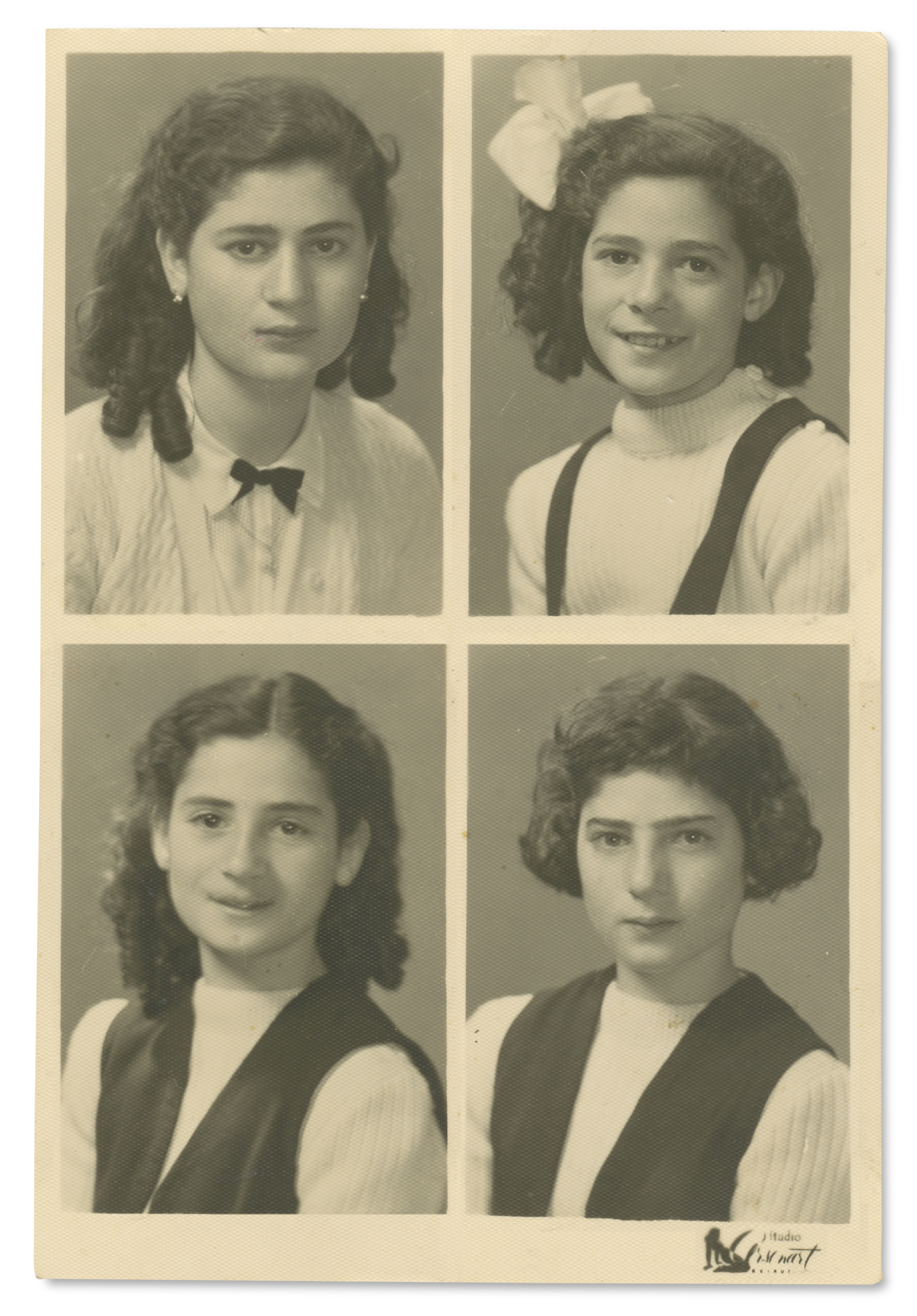 Finally also for listening!!!
Artist Meets Archive #2: Archives, Orders, Accesses - A Workshop Talk with Yasmine Eid-Sabbagh

On 11.08.2020, artist Yasmine Eid-Sabbagh was in conversation with Lucia Halder (curator of the Historical Photo Archive at the RJM) and Aneta Rostkowska from the Temporary Gallery. Centre for Contemporary Art. If you couldn't attend the event yourself, you can now listen to the whole conversation here! More on Yasmine Eid-Sabbagh at Artist Meets Archive.

Picture: © Yasmine Eid-Sabbagh


---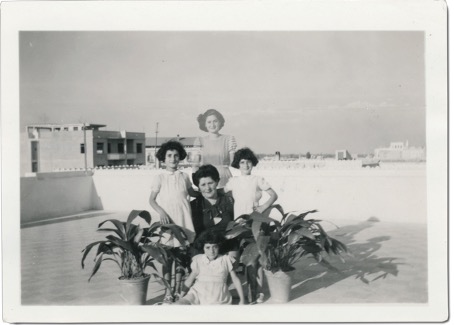 Artist Meets Archive #2: Archives, Orders, Access - A workshop talk with Yasmine Eid-Sabbagh
Tuesday, 11 August 2020, 7 pm

Artist Yasmine Eid-Sabbagh is currently a guest at the Rautenstrauch-Joest-Museum as part of the Artist Meets Archive residency programme of the International Photoscene Cologne. This evening she will be in conversation with Lucia Halder (curator of the Historical Photo Archive at the RJM) and Aneta Rostkowska from the Temporary Gallery. Zentrum fur zeitgenössische Kunst will talk about her work and give an insight into her preoccupation with (colonial) archives.

Participation is free of charge, please register at info@photoszene.de. The event is in German and will take place in DIE BAUSTELLE, the Open Space of the Rautenstrauch-Joest-Museum Kulturen der Welt, Cäcilienstraße 29-33, 50667 Cologne. All necessary hygiene and safety measures regarding COVID-19 will be taken care of at the event. As a visitor, please remember to wear mouth-nose protection.

Yasmine Eid-Sabbagh studied history, photography and visual anthropology in Paris. In 2018, she received her PhD from the Institute for Art Theory and Cultural Studies at the Academy of Fine Arts in Vienna. She has been a member of the Arab Image Foundation since 2008.
She combines research, conversational, visual and (meta-) archival practices to reflect on the agency of photographs in the field of collectivity and power. One of her long-term projects seeks to explore the impossibilities of representation through a process of negotiation around a potential digital archive compiled in collaboration with the residents of Burj al-Shamali, a Palestinian refugee camp near Tyr, Lebanon.
More info on Yasmine Eid-Sabbagh and Artist Meets Archive.

Image: © From Vies possibles et imaginaires by Yasmine Eid-Sabbagh and Rozenn Quéré, 2012.


---


+++ Info for participants +++

Dear participants of the Photoszene Festival!

Like many festivals before and after us, we unfortunately had to stop planning the upcoming Photoszene Festival at the end of May.
Kathrin Esser and Rosanna D'Ortona are already in close contact with you about this and are available for further questions under festival@photoszene.de. Here is some concrete information shortly:

What will happen to the participation fees?
If they have already been paid, they will of course be refunded. If you have already received an invoice, you can consider it to be invalid. Other solutions, such as using an existing booking for the festival in 2021, can be clarified individually if you are interested.

Is there an online alternative?
If your exhibition will still take place, we will be happy to advertise it on our online media free of charge. We can disseminate this information via the newsletter, the website as well as our social media channels. Please also contact Kathrin or Rosanna festival@photoszene.de if you are interested.

When is the next Photoszene Festival?
The next festival is scheduled for 21 - 30 May 2021.



+++ Cancellation of the Photoszene Festival 22 - 31 May 2020 +++

We unfortunately have to cancel this year's Photoszene Festival at the end of May 2020 due to the current situation, which massively affects our organisation and risks not being able to run an event even in May. For the first time since 1984, there will be no Photoszene Festival.

In the last few days, we have been working around the clock to find solutions to postpone, reduce or adapt the individual event formats - but in the end, what remains is: A festival without visitors, without an opening, without artist talks and guided tours is simply no longer a festival! Nevertheless, we will not simply disappear into oblivion now, but report on photography in and from Cologne as you are used to. Perhaps even more so than usual. AND: Our magazine L.Fritz will still exist. This time with the great topic: Photography & Outer Space. Watch Out!

Photoszene Online
Even if the Photoszene Festival is unfortunately cancelled in 2020, we will still promote photography in Cologne through active communication on our online channels such as our website, Facebook and Instagram, as well as our newsletter. So if one or the other exhibition is able to reopen in May, we will inform you as usual! Likewise, we will expand the Artist Meets Archive programme section on our website and report on current collaborations. Stay tuned!

The Photoscene Residency Artist Meets Archive #2: The 5 invited artists Yasmine Eid-Sabbagh, Joan Fontcuberta, Philipp Goldbach, Anna Orłowska and Rosângela Rennó will make up for their residency in the archives - in the Historical Photo Archive of the Rautenstrauch-Joest-Museum, the Central Archive of the German Aerospace Centre (DLR), the Rhenish Photo Archive Cologne, the German Dance Archive Cologne, and in the Foundation Rhenish-Westphalian Economic Archive Cologne - in autumn 2020. Individual public talks with the artists are planned.

The Next! Festival of the Young Photoscene, organised by Photoszene Köln in cooperation with the German Children's and Youth Film Centre (KJF), should take place in May 2020 for the first time parallel to the Photoszene Festival. Due to the Corona crisis, it is planned to postpone individual events until autumn 2020. The Next! Festival of the Young Photoscene is aimed at children and young people. In consultation with the sponsors and partners, the festival will be postponed to May 2021 and will take place in the Kartause in Cologne's Südstadt.

Outlook for the Photoszene Festival 2021
The next Photoszene Festival will take place from 21 - 30 May 2021. Already in preparation are, among others, the five exhibitions of the Artist Meets Archive residency in the special exhibition space at the Rautenstrauch-Joest-Museum at Neumarkt, the MAKK - Museum für Angewandte Kunst Köln and the Deutsches Tanzmuseum, the postponed exhibition "You are here, part 2", some exhibitions from the 2020 programme and the portfolio review SICHTBAR.

+++ We thank the many great actors in Cologne who have prepared wonderful exhibitions for the festival and hope to see them in a strong Photoszene Festival 2021! Any participant fees already paid will of course be refunded. We would like to thank the many cooperation partners with whom we worked on the various event formats, especially the SK Stiftung Kultur for the inspiring exchange for a mini museum night. A very big thank you to our sponsors, the Ministry of Culture and Science of the State of North Rhine-Westphalia, the Kunststiftung NRW, the Rhein-Energie Stiftung Kultur and especially, of course, the City of Cologne, as well as to all our media partners! +++

Save the Date: 21 - 30 May 2021

We thank you for your understanding and will keep you updated. Stay healthy!


---


+++ First cooperation of Photoszene Köln, KISD Köln International School of Design and media partner Ströer +++

Together with our exclusive media partner Ströer and the Köln International School of Design (KISD), the Photoszene has started a photo project. In independent photographic works, students of Prof. Iris Utikal and Prof. Michael Gais deal with advertising in public spaces and its architectural, social, cultural and political impact. A jury will decide on the best series at the end of April, which will be shown on digital advertising media by the Ströer company during the Photoszene Festival in Cologne's urban space.


+++ Info evening on Tuesday 04.02.2020 at 18:30 in the artothek +++

Info evening for all those who want to participate with their exhibition, still have questions, are looking for a space or want to make it available for an exhibition.

On Tuesday, 4 February 2020, we invite you to an information evening at 6:30 pm in the artothek. We look forward to meeting all interested parties and participants in person. After a moderated part with information about the festival, there will be the opportunity for an exchange with all those present.

Address:
artothek
Am Hof 50
50667 Cologne

Please register bindingly at festival@photoszene.de!


+++ For the 2020 edition of the festival, there will be the thematic category Photoscene: ON ARCHIVES for festival participants, based on the core programme Artist Meets Archive +++


Photoscene: ON ARCHIVES refers to the core programme Artist Meets Archive, which has been set for the next few years and for which internationally active artists are invited to various museums, collections and archives to develop an exhibition as part of a research project. Artist Meets Archive makes visible the different ways in which photography is archived, categorised and preserved in various institutional contexts in order to keep something visible about our world for future generations. Photoszene ON ARCHIVES is essentially concerned with similar themes, but extends them to other contexts of order and systems, such as "the artist as archive" or "the artist's archive". Even individual archives can be submitted as an exhibition in this programme item. We look forward to your ideas!